Belgium, Charleroi.
Refurbishment project.
The city needed to refresh 45 Light rail vehicles. The challenge was to keep the existing cab structure and redesign the front end over it. Inside, the floor and the seat covers were updated with a new color scheme.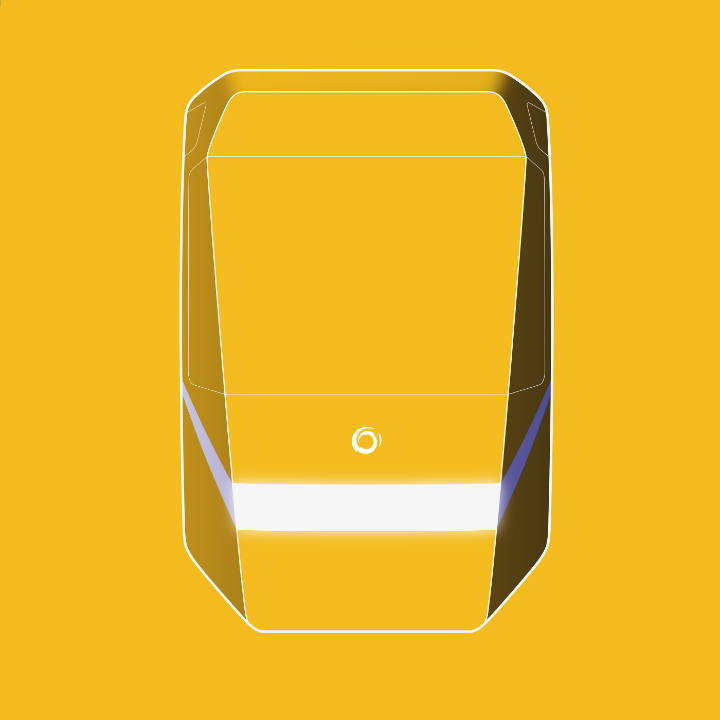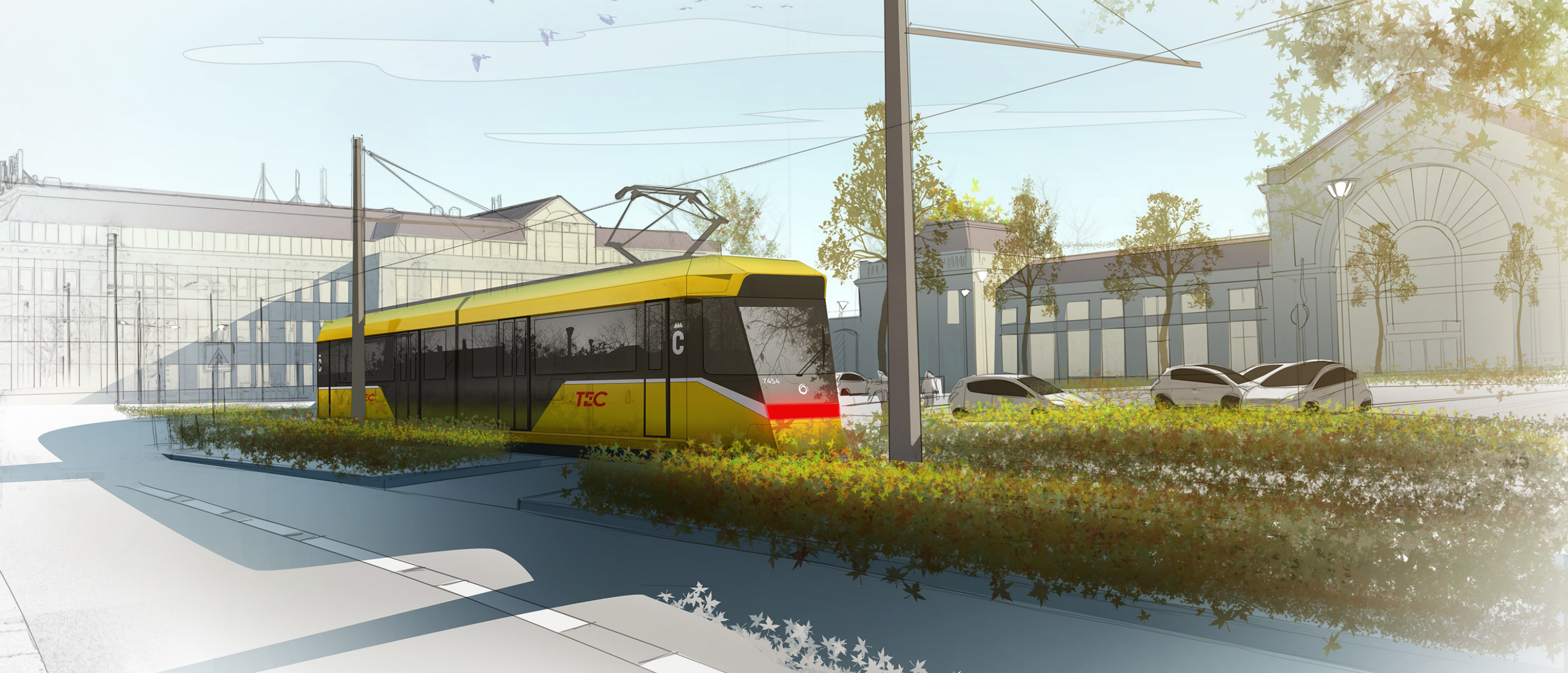 The art of intersection
Only flat panels were used to match the cost constraints. This faceted design led to a modern, sharp and clean look and the overall origami exterior look is completely in line with the urban vision of Charleroi and its industrial heritage.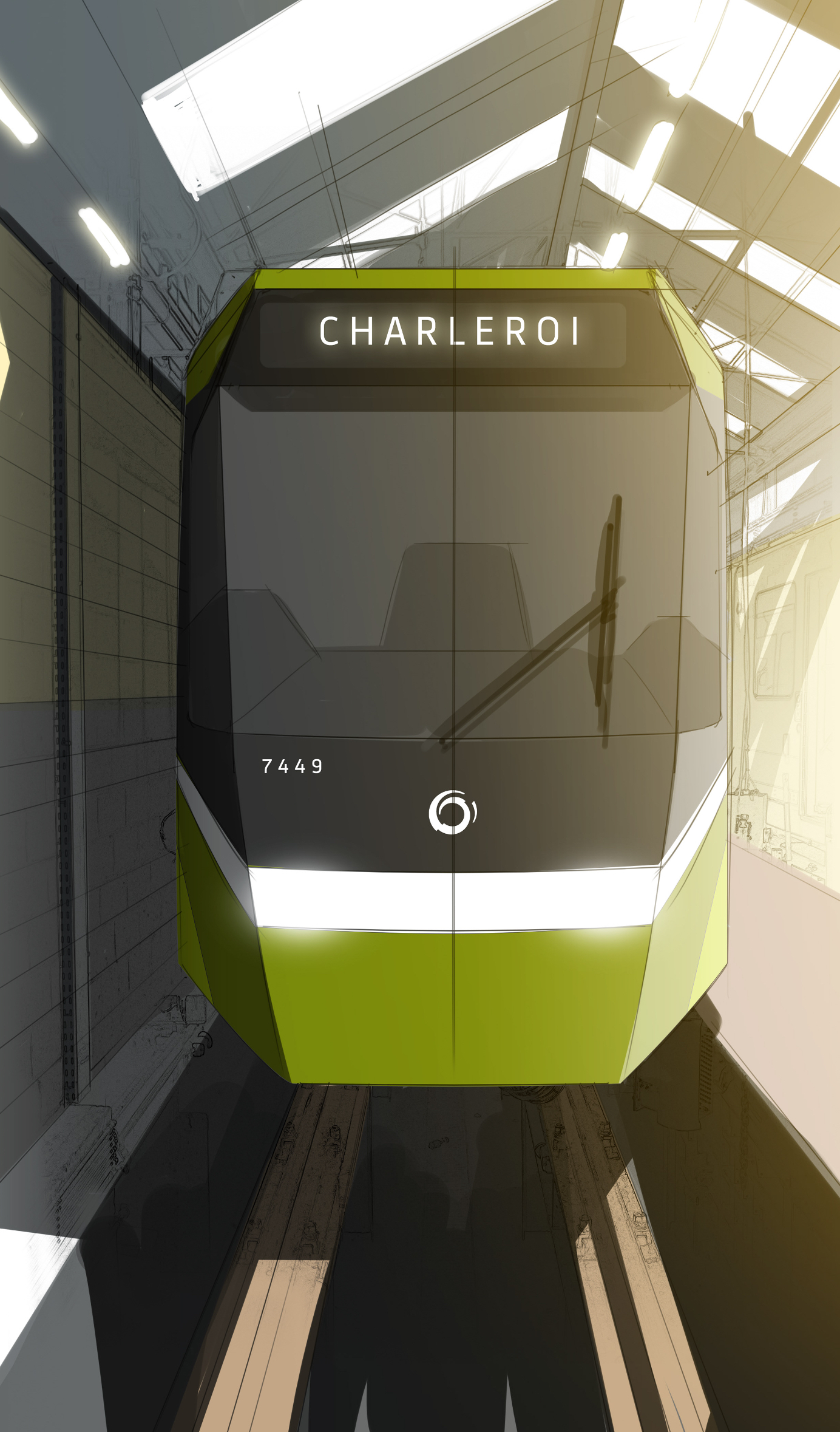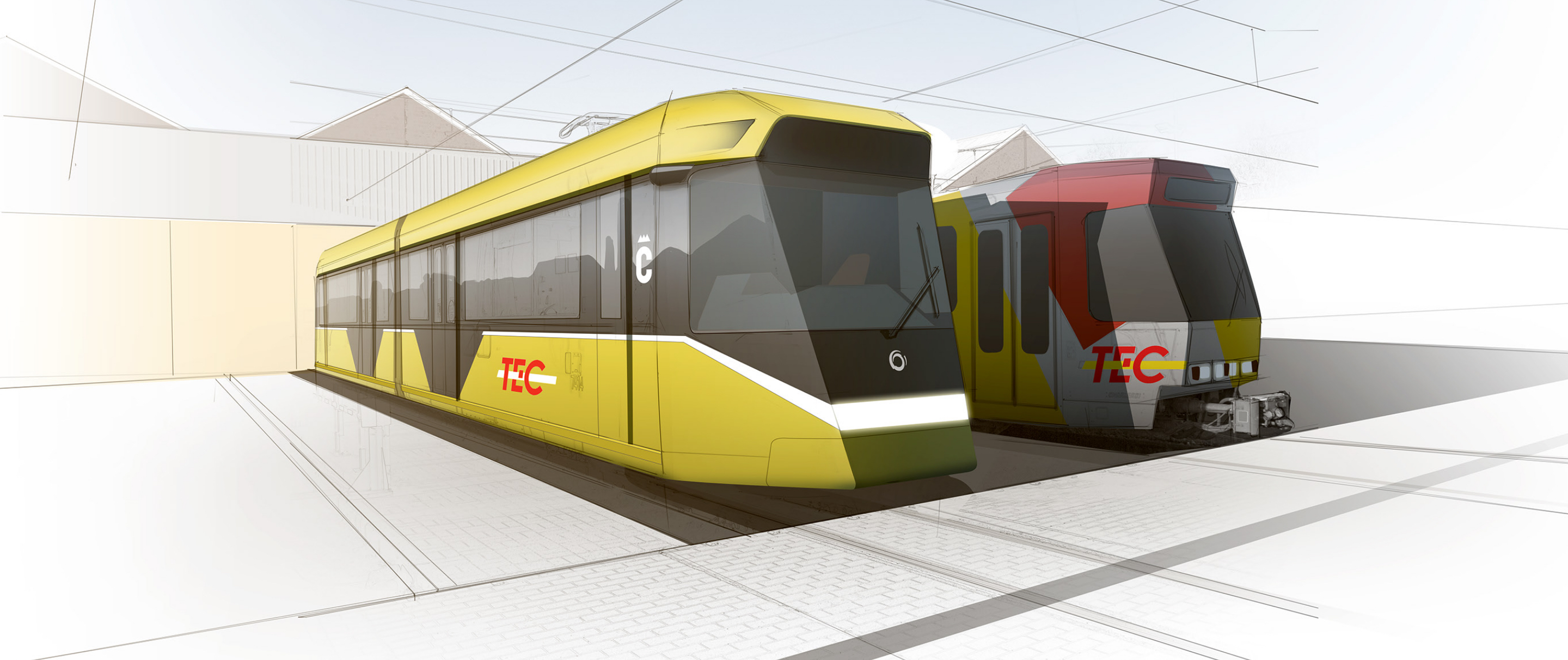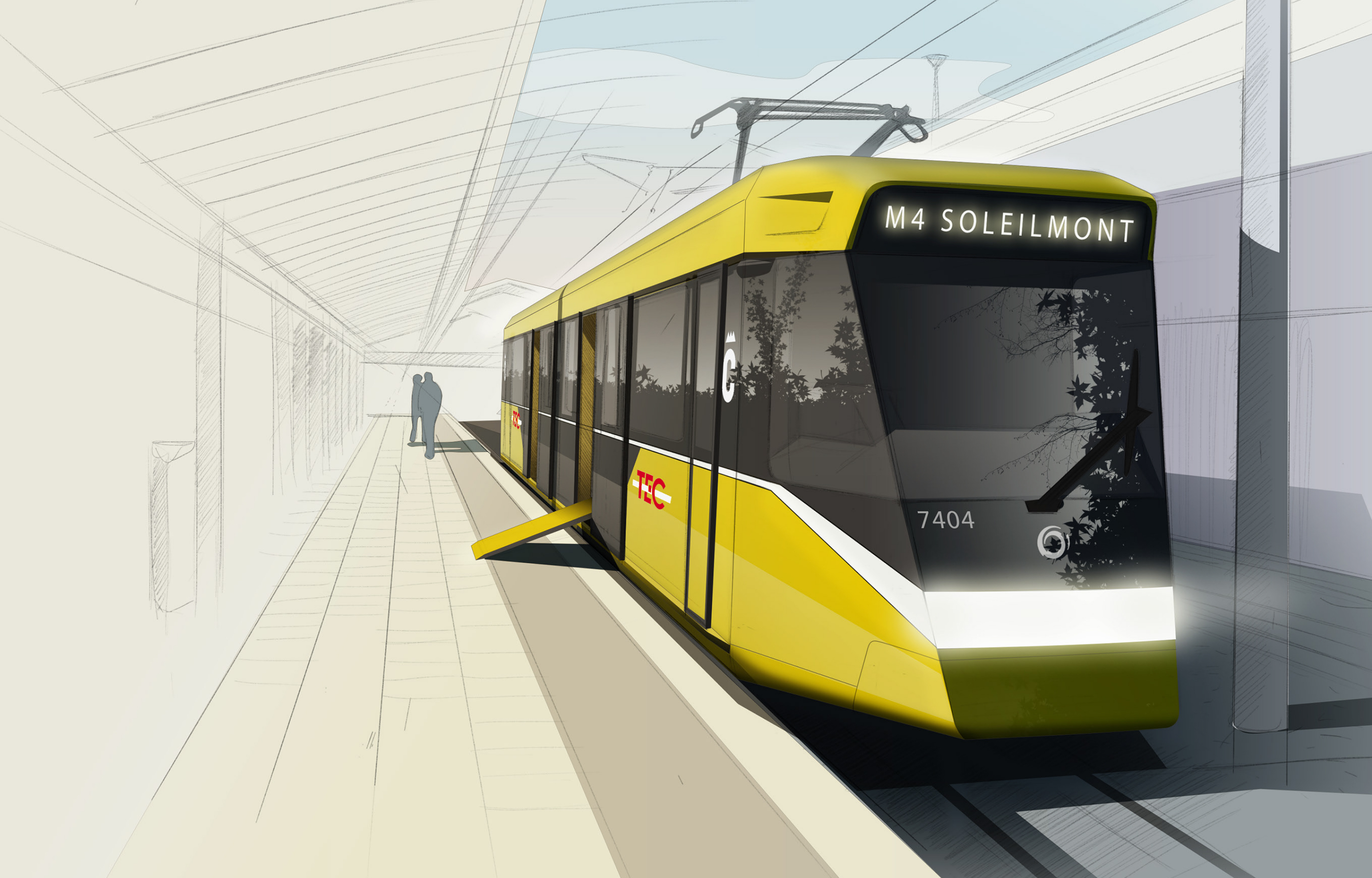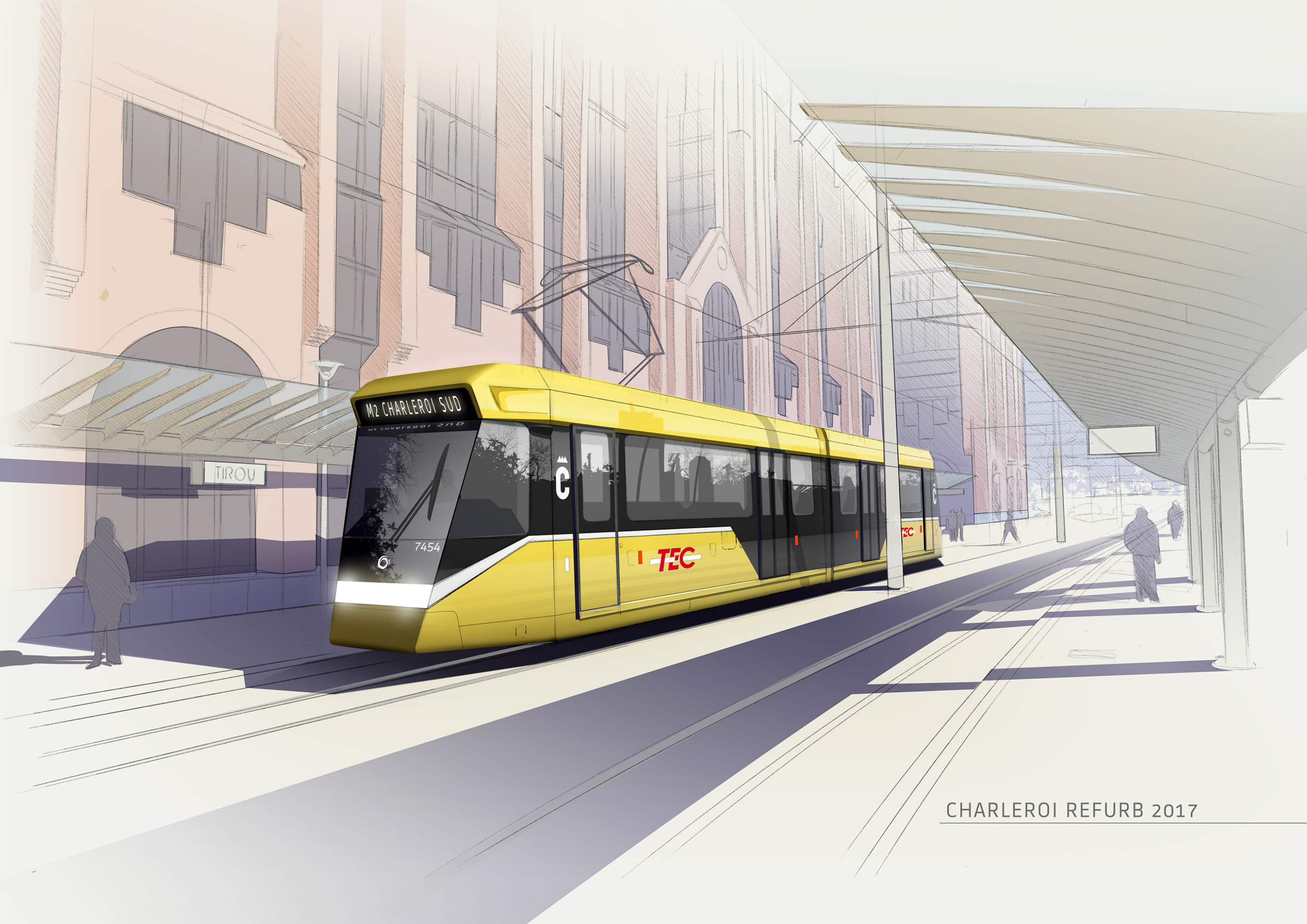 Color and trim
Mood board researches showing raw materials and mineral colors.