2020 Kickstarter Campaign.
"The beauty is always Strange..." - Charles Beaudelaire.
Created in 2017 by Nicolas Pham, a parisian based designer, Beaubleu takes inspiration in two main things : this famous Charles Beaudelaire's sentence and also by the color of Paris : the Blue. Alongside the name, one of the main element of those watches are the hands, replaced by circles. Two new collections, "Rive droite" & "Rive gauche" came in 2020. Our task here was to make juicy 3D renders of this new collection.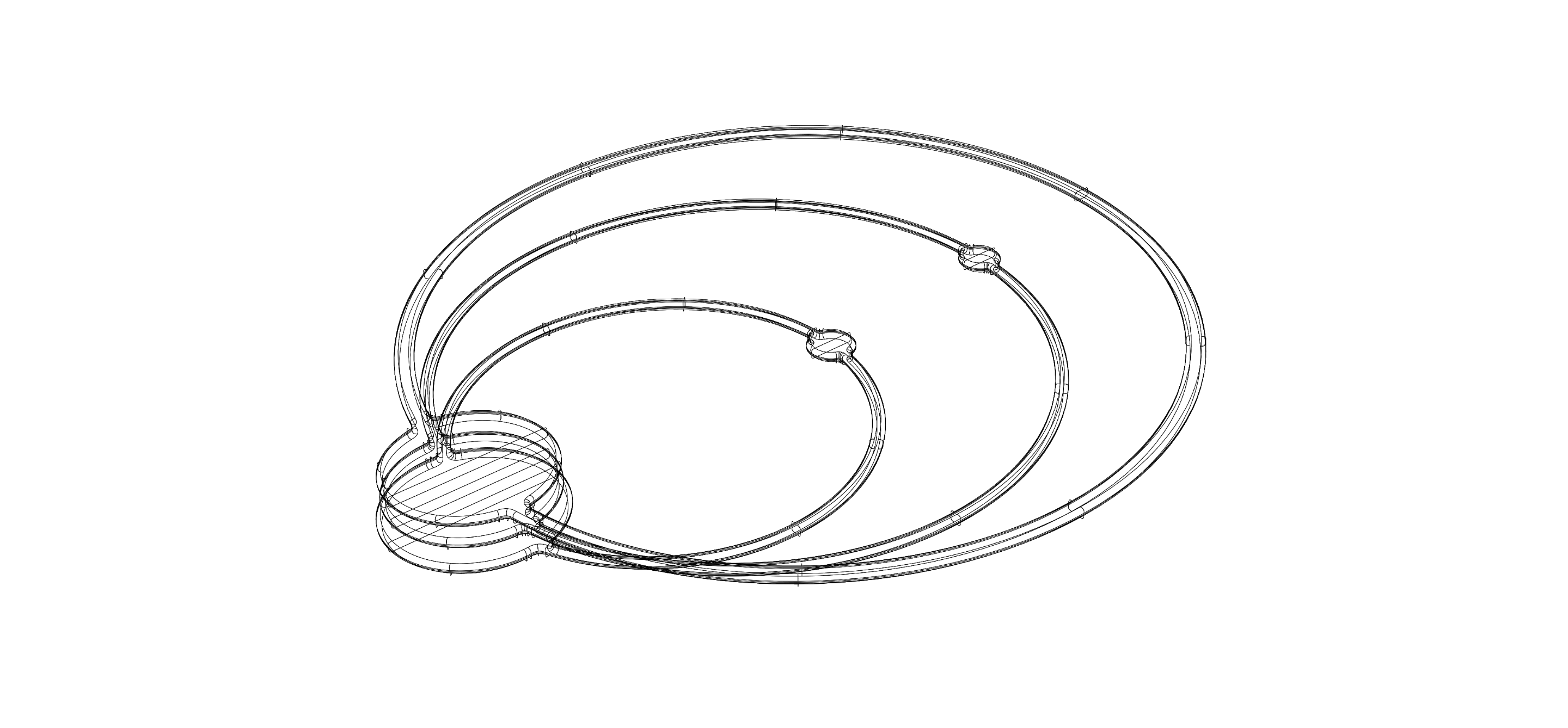 Lighting is everything.
The designers spend a lot of time refining their creation. They are very demanding when it comes to representing their designs. Mastering light is key to enhance the shape of any product. Several 3D passes will be necessary to create the final compositing.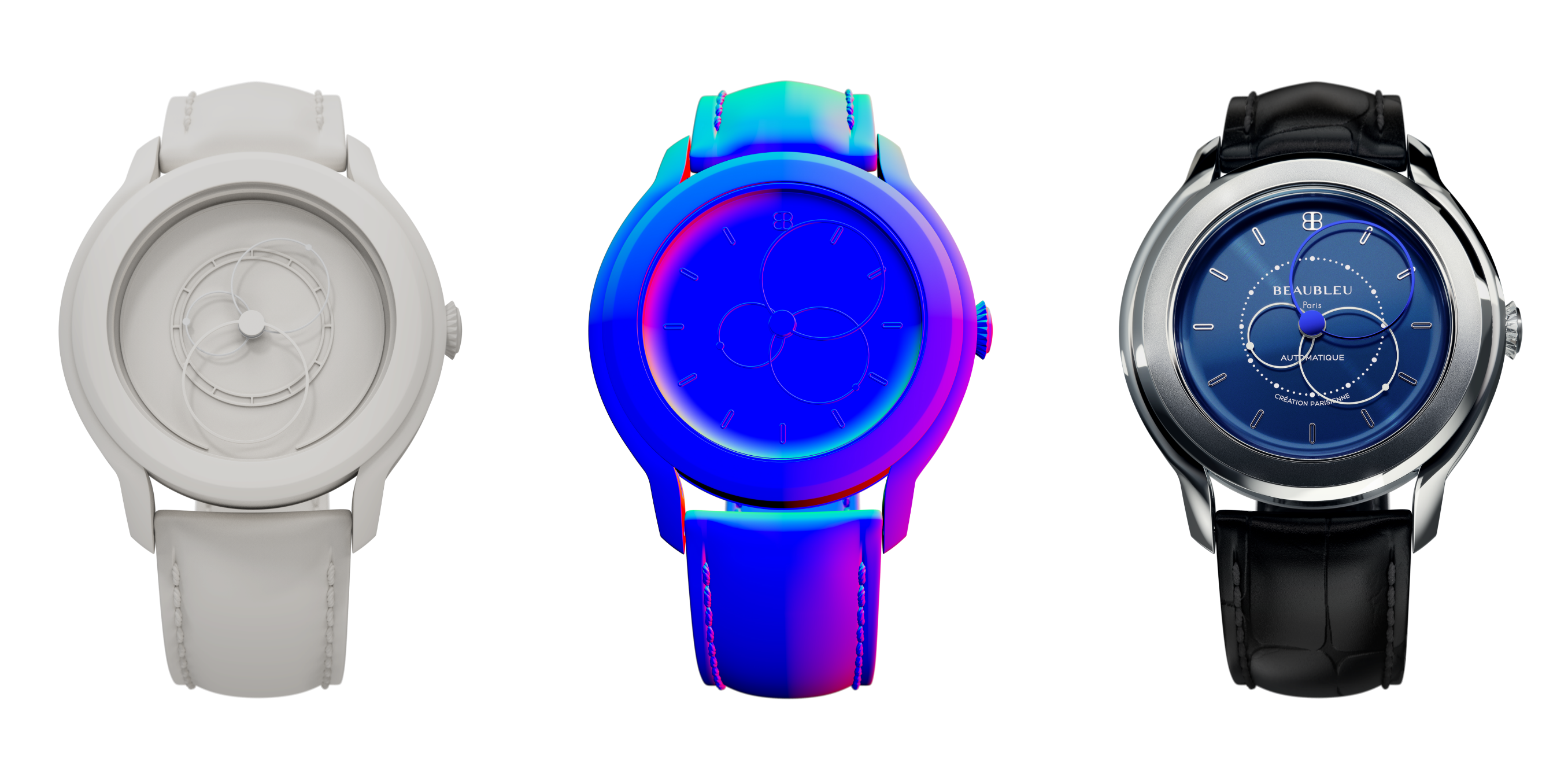 Rive droite Collection
Parisian modernity
Diamond of the Union Collection, the Brio automatic watch is a unique timepiece with its luminescent circular hands and its luminous and modern line. This watch, proposed in 500 numbered pieces, highlights elegantly every outfit.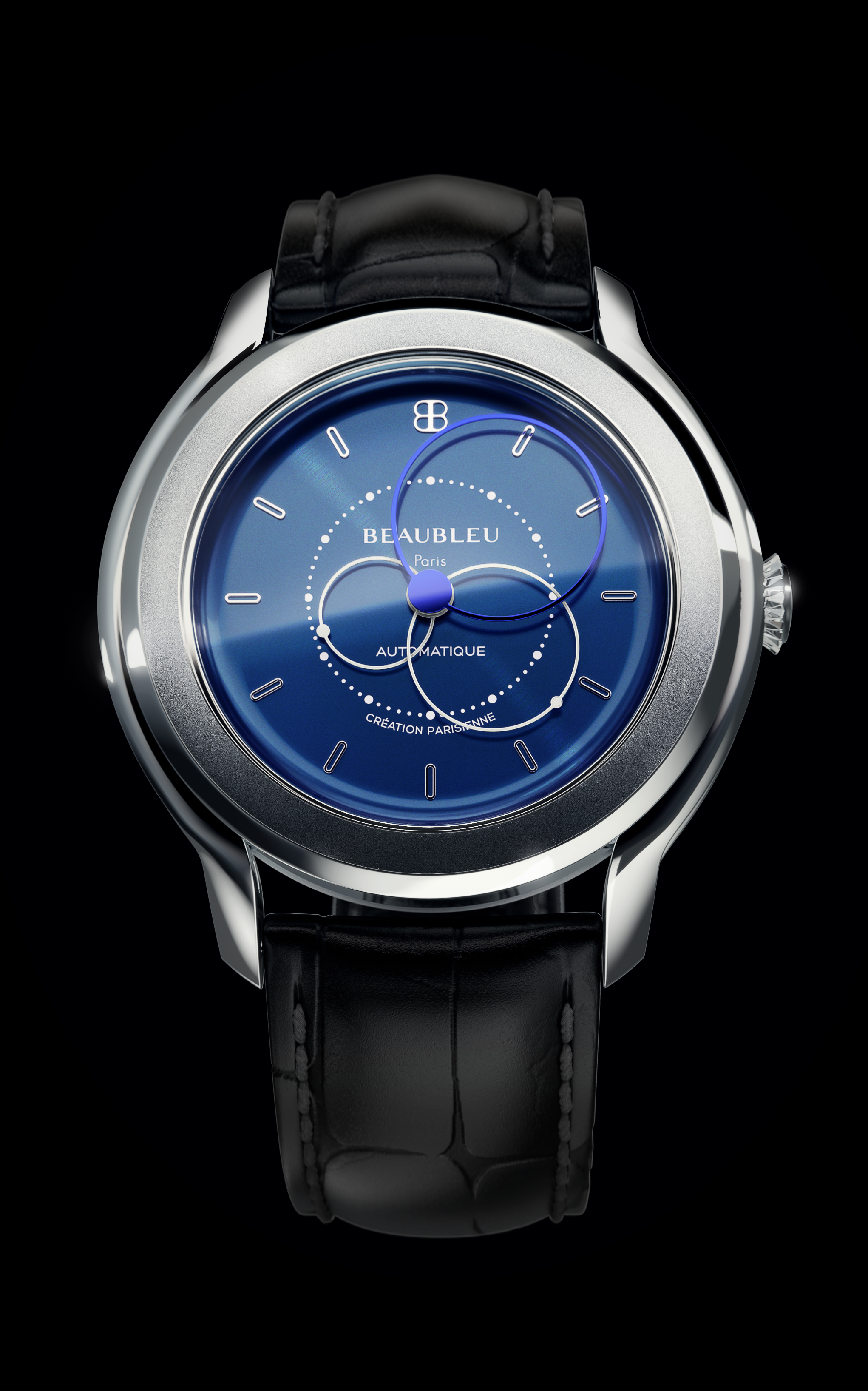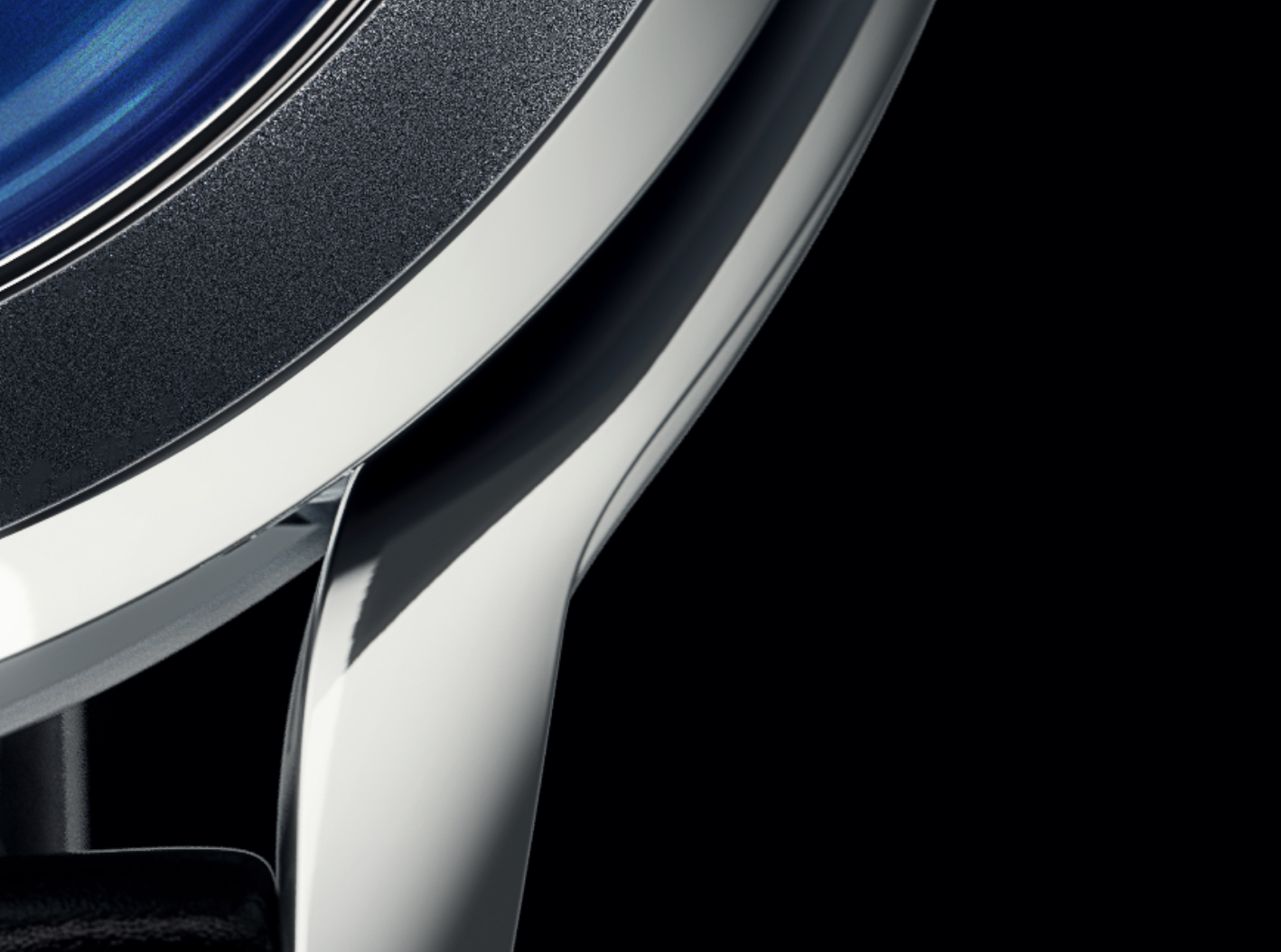 About the case
Polished stainless steel (316L)
Microbeaded finished bezel
Diameter : 39mm
Thickness : 9.4mm
Specifications
Genuine Italian leather, folding buckle, unisex design, limited edition. Assembled in Paris, FRANCE.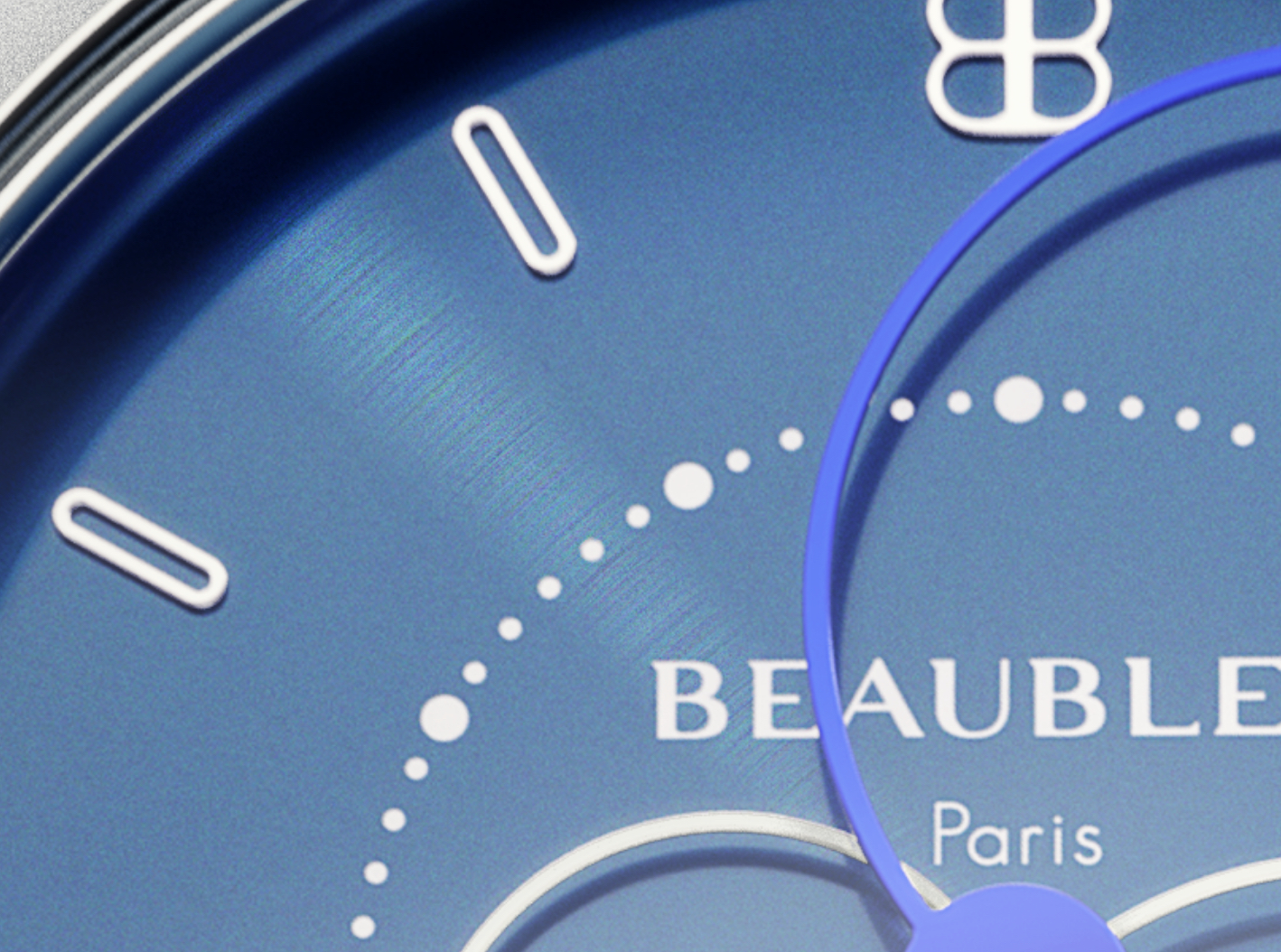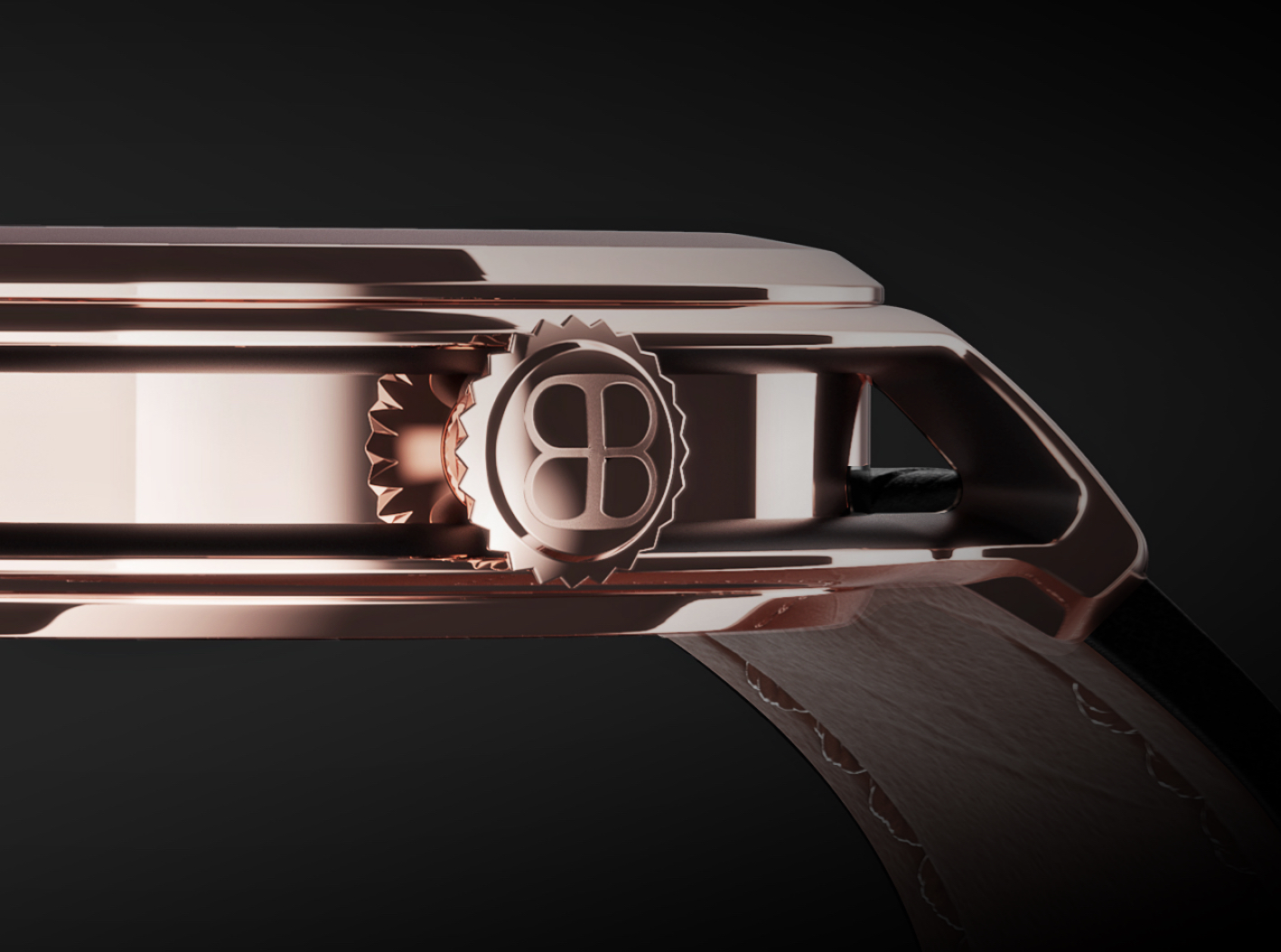 Rive gauche
The Rive gauche collection is also available in black PVD or Rose gold case.
Miyota 9015
Heart of any mechanical watch, this automatic movement and its engraved rotor can be seen through the transparent case-back. It has a 42 hours power reserve, 24 jewels.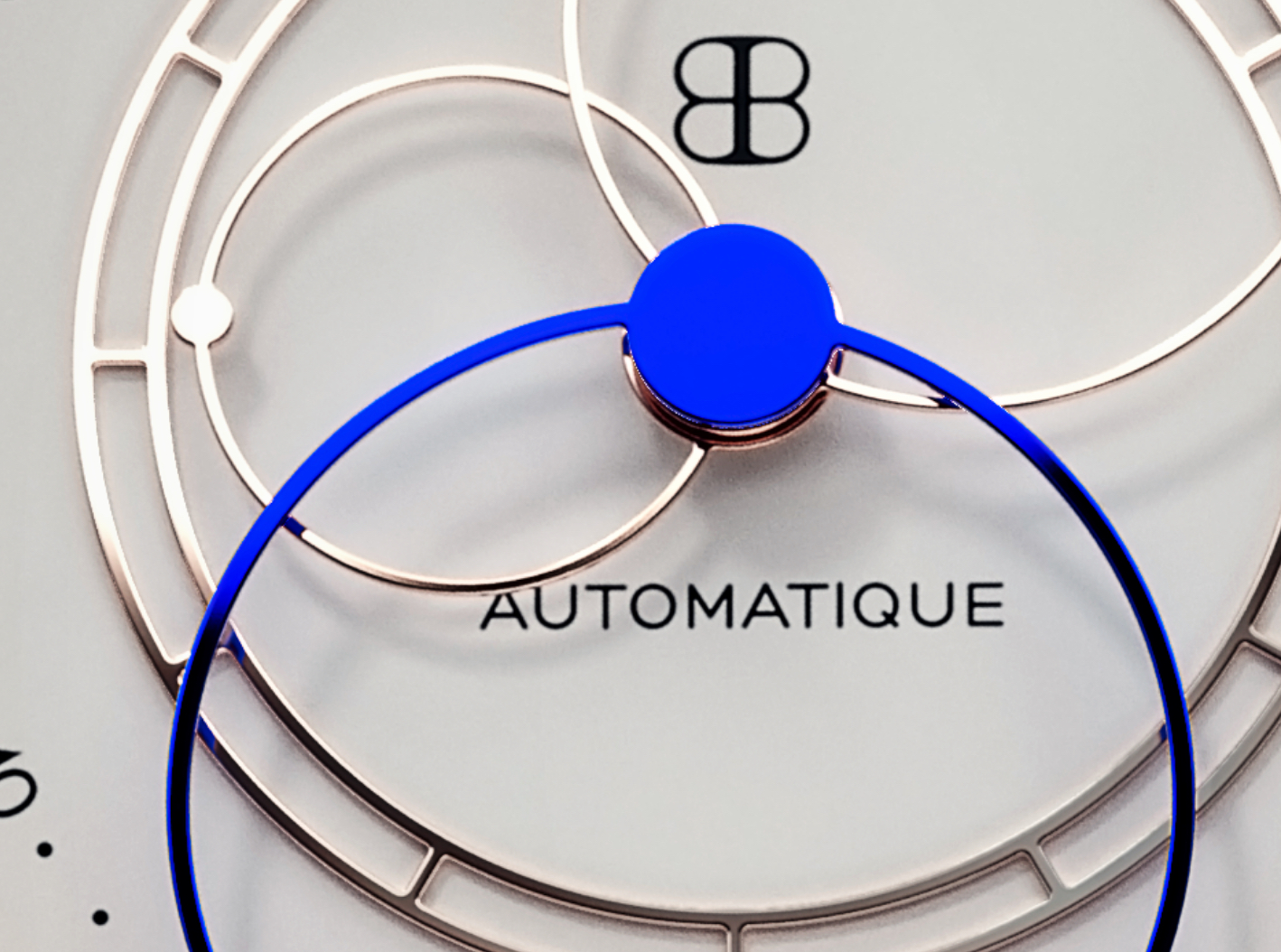 The 2020 line-up is available
Many dials, many cases, variants for every customer.