Sculptural outdoor table.
Bespoke furniture for Delannoy Dewailly
The custumer gave us "Carte blanche" to design a range of outdoor furnitures for their headquarters. Here is a preview of the Ru-Banc table, an overall simple-looking object, yet dynamic and of course ergonomic to use.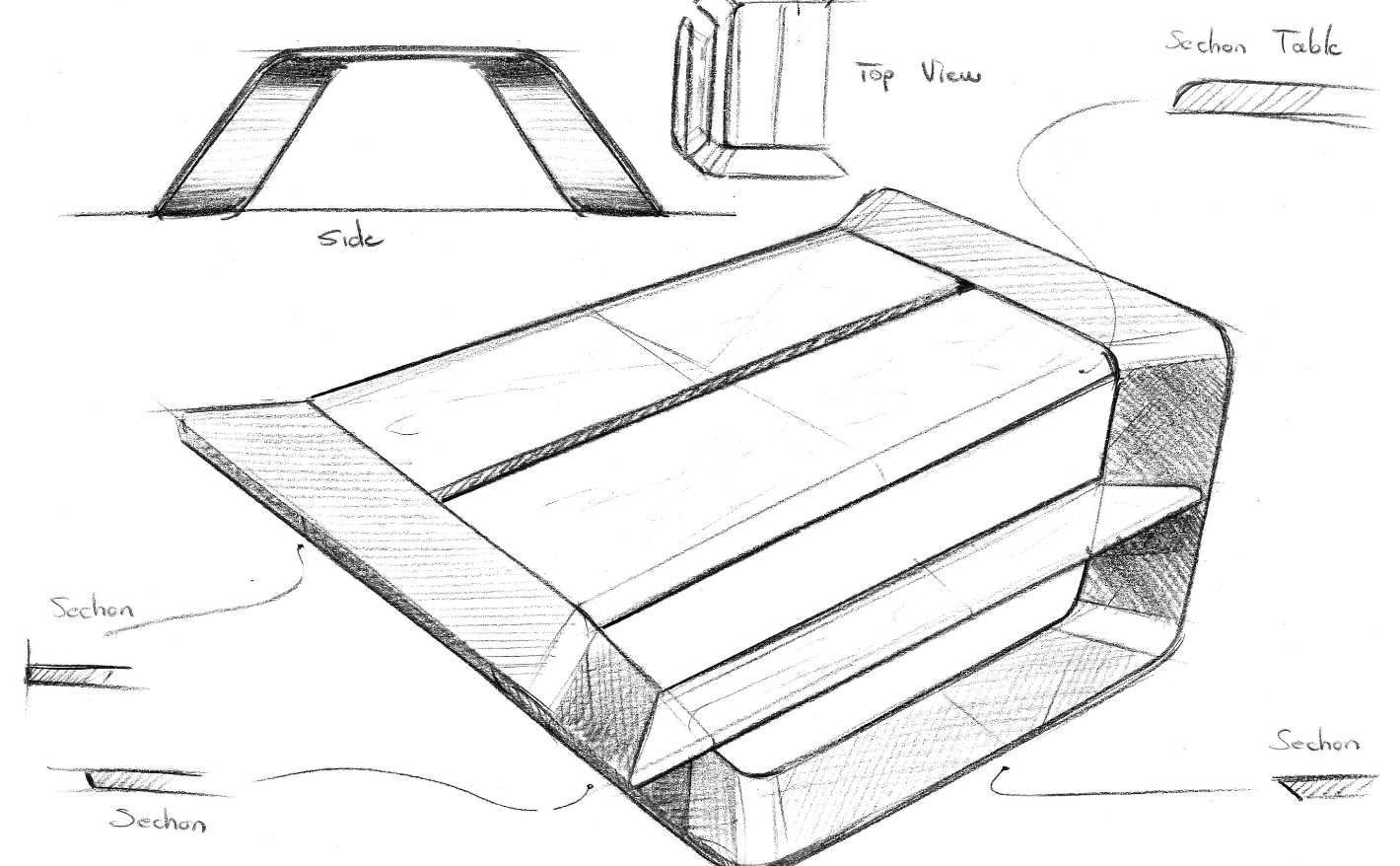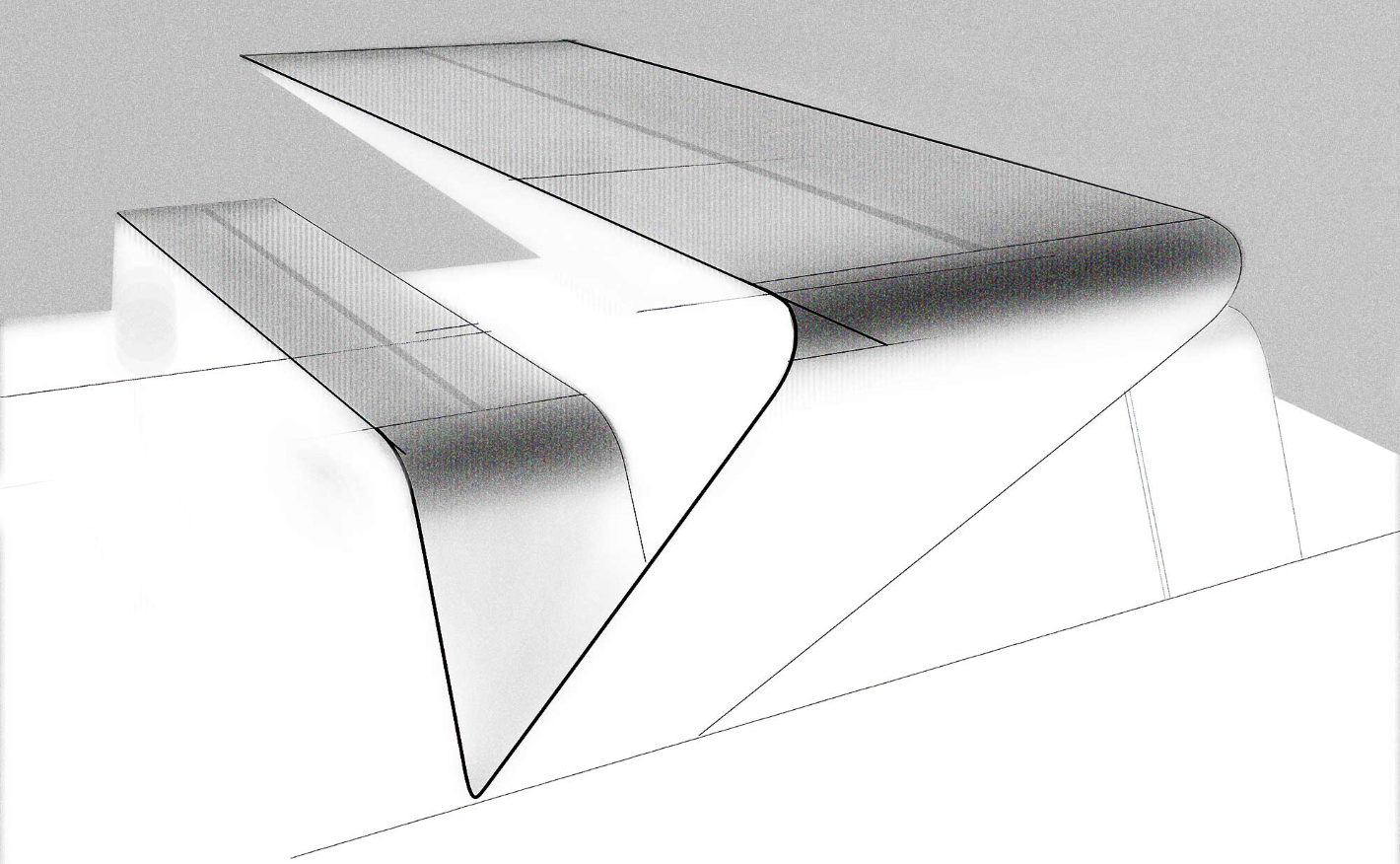 Ribbon.
The main theme quickly gravitated around the idea of having a visual infinite band giving a solid stance. The slim thickness of the wings create a sustentation effect.
Ergonomy
We made sure the table answered all ergonomic constraints and rules to be confortable.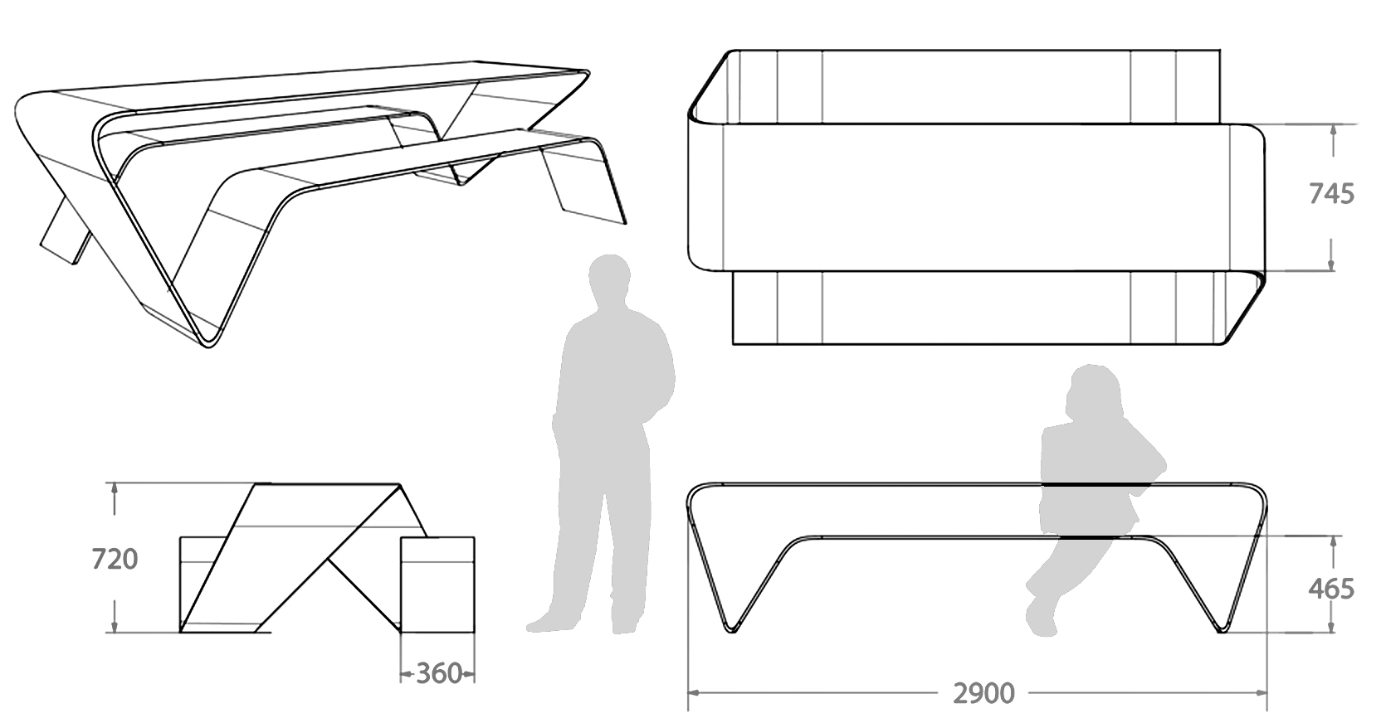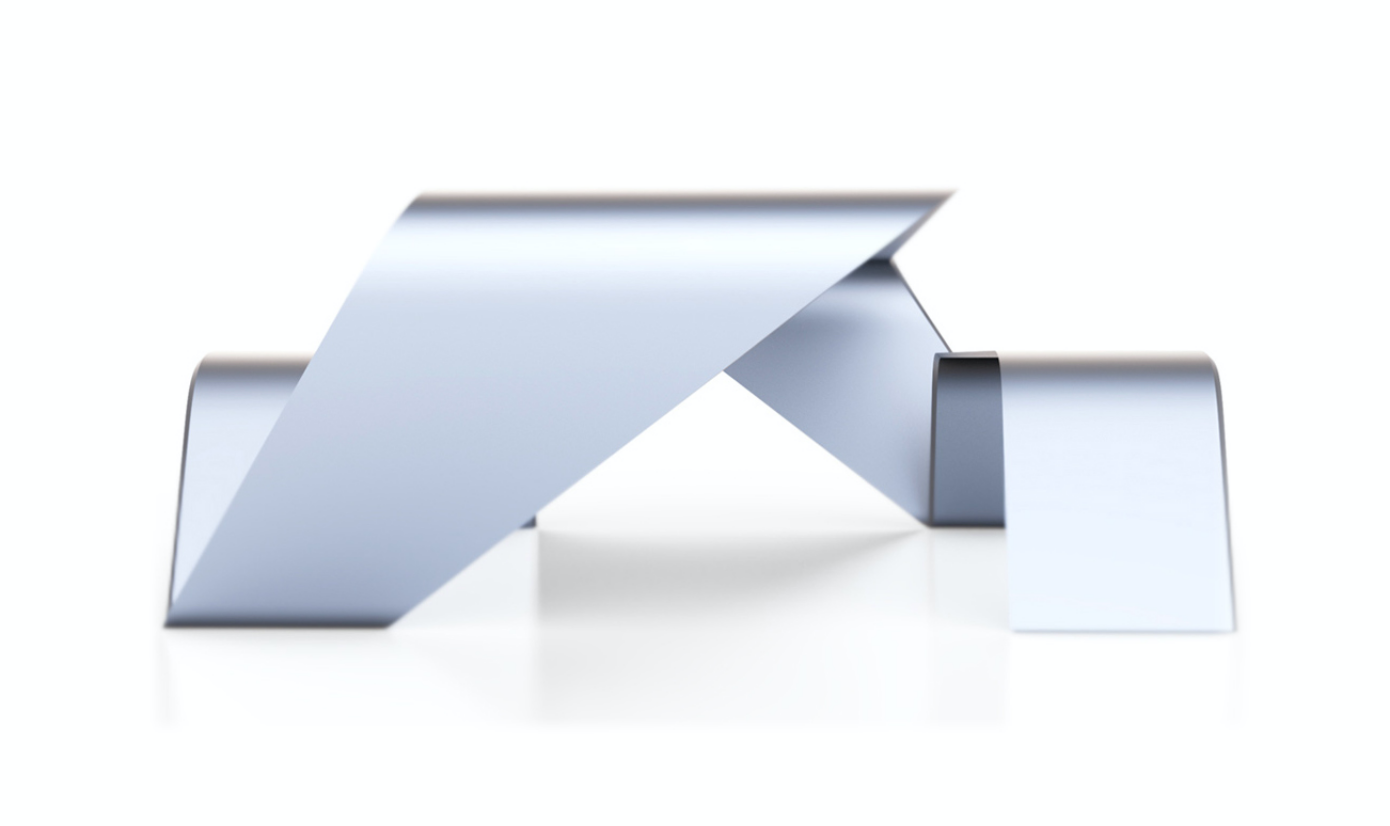 Development
Several variants in 3D were necessary to reduce cost for the assembling. The challenge was to manage a very slim thickness all the way through and make sure all the fixing points were hidden.
Prototype
The table is made of aluminium panels with microbeaded finish, the corners are simply bended. Few days of taping and adjusting the first prototype were necessary to adjust the lines after deformation.
1 :1 model
At Delannoy Dewailly's HQ for staff use.