Restrained package, big capabilities
The main goal of this project was create a boat offering as much interior space as possible by transformating and using forward areas inside rather than outside as it is traditionnaly laid out. To enhance this spacious volume, we also used the trick of a pillarless construction. Welcome inboard !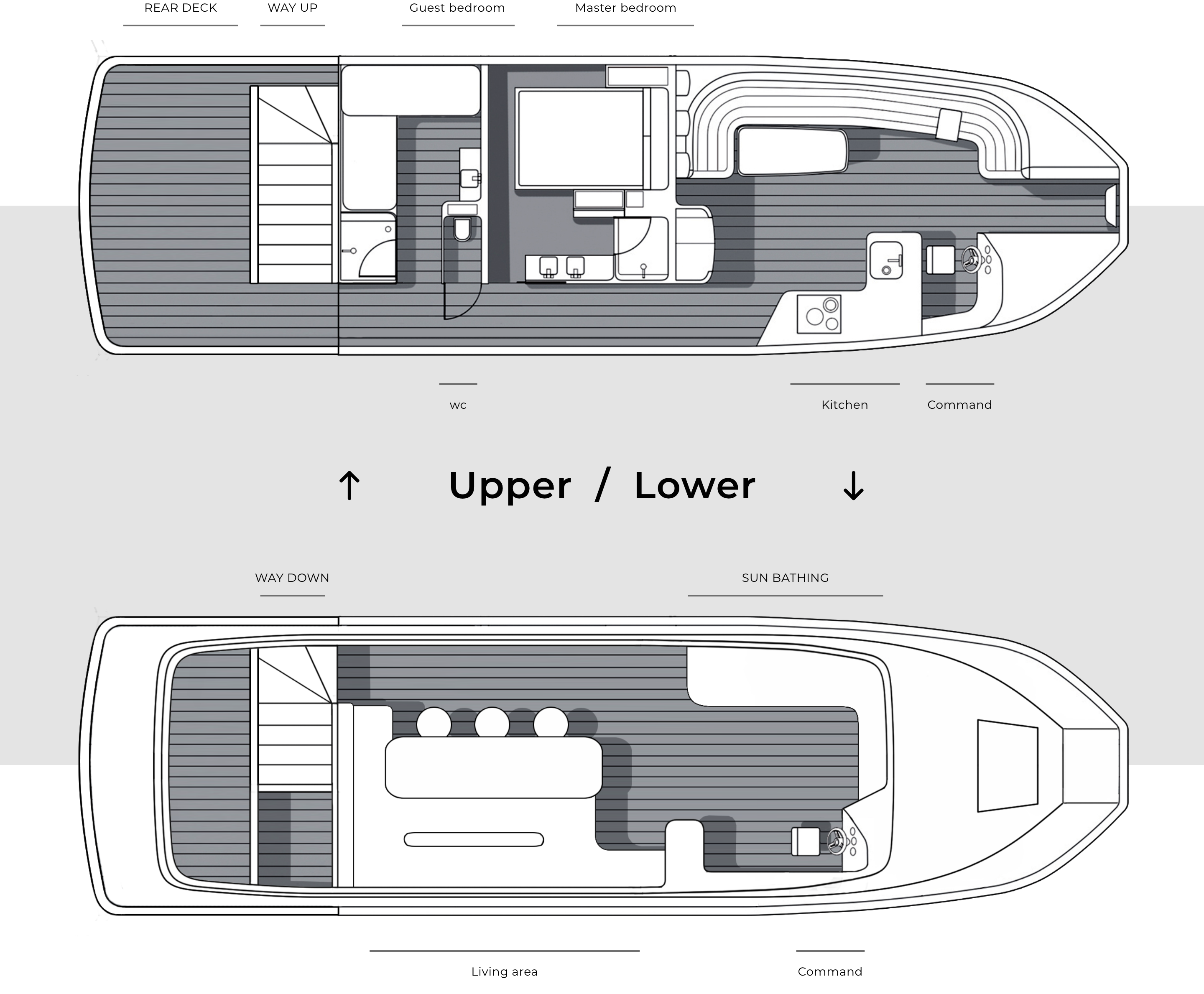 Exterior
The presence of a mega-yacht in a 15 meters package.
The front deck has been closed-off to maximise the interior space. With its full-lenght fly deck, this yacht offers the presence and the capability of a much bigger boat in a contained size. The side view was designed to remain elegant and dynamic, retaining the sporty lines of traditionnal motor boats.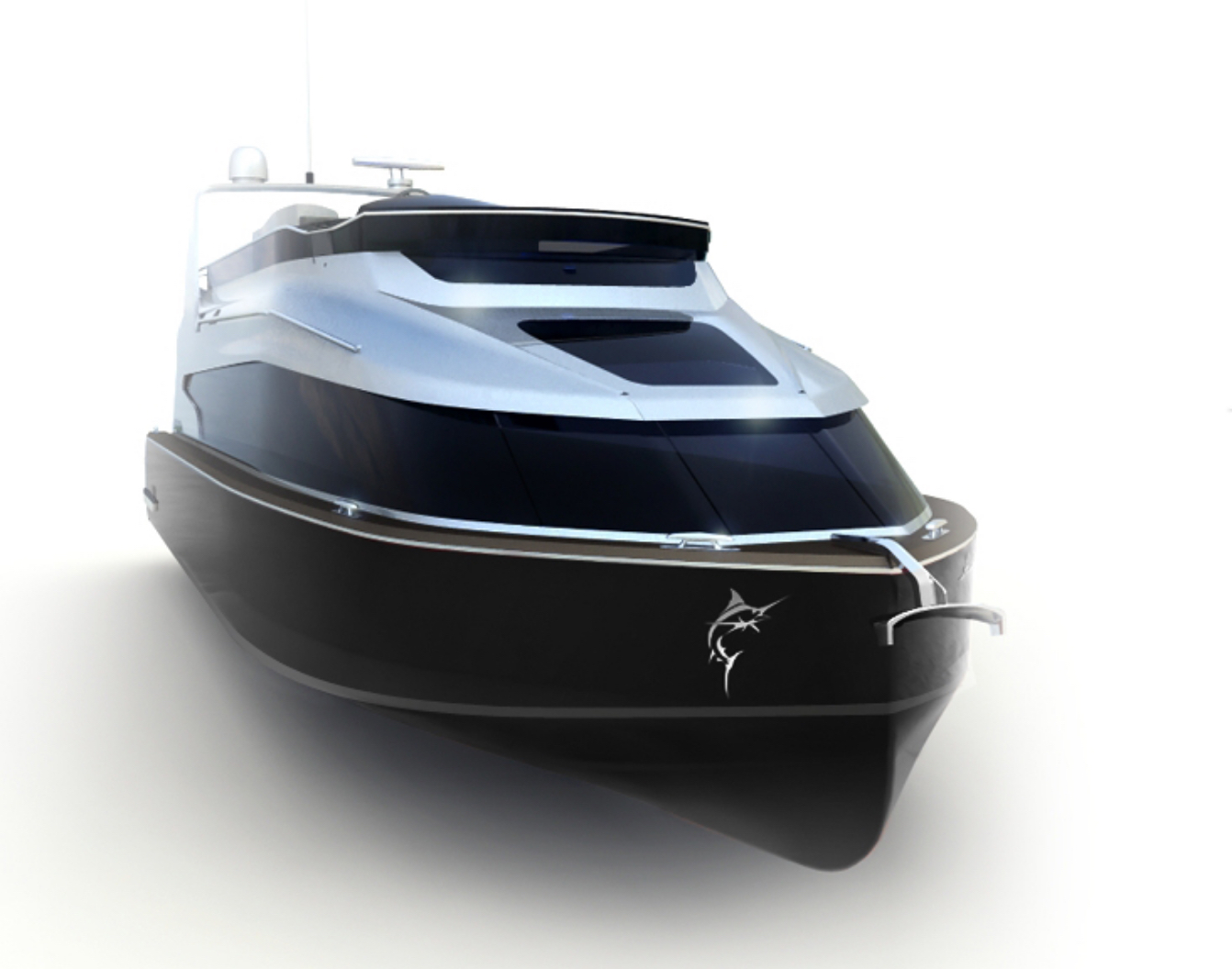 20 m² Flydeck
The Azur 49 offers a lounge area as well as a full kitchen and a big sofa/dining sapce. The additional outdoor drivng cockpit makes sure the experience is perfect, allowing easy maneuvering and conviviality with your guests.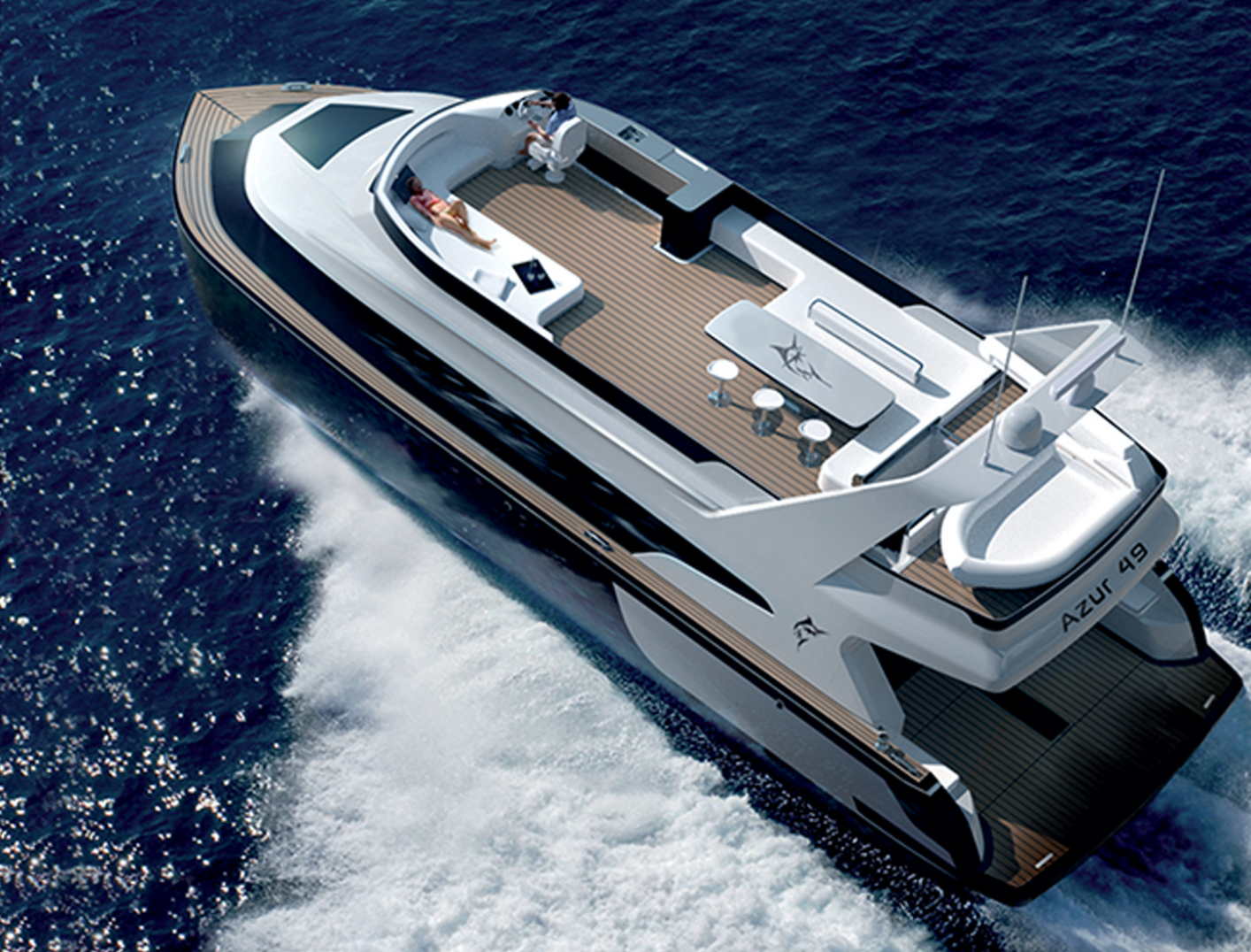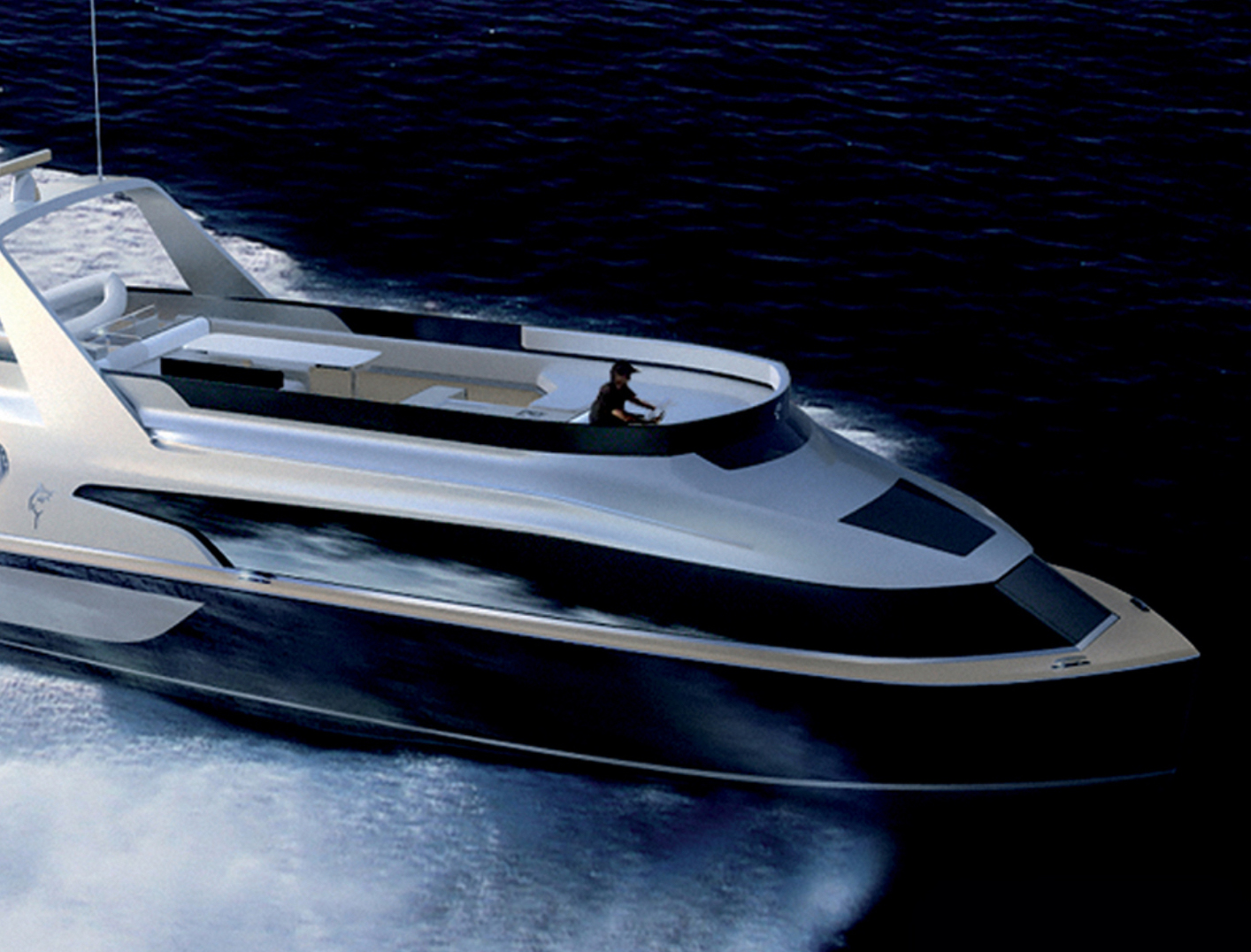 + 80M² habitable space
The rear deck is the intimate place for you to be. Fully covered and situated at the very end of the boat, it will protect you from the rain or from the direct sunlight for various activities, reading, working, romantic dinner. You can also reach everything from it, rooms, lounge and the upper deck using the interior staircase directly behind you.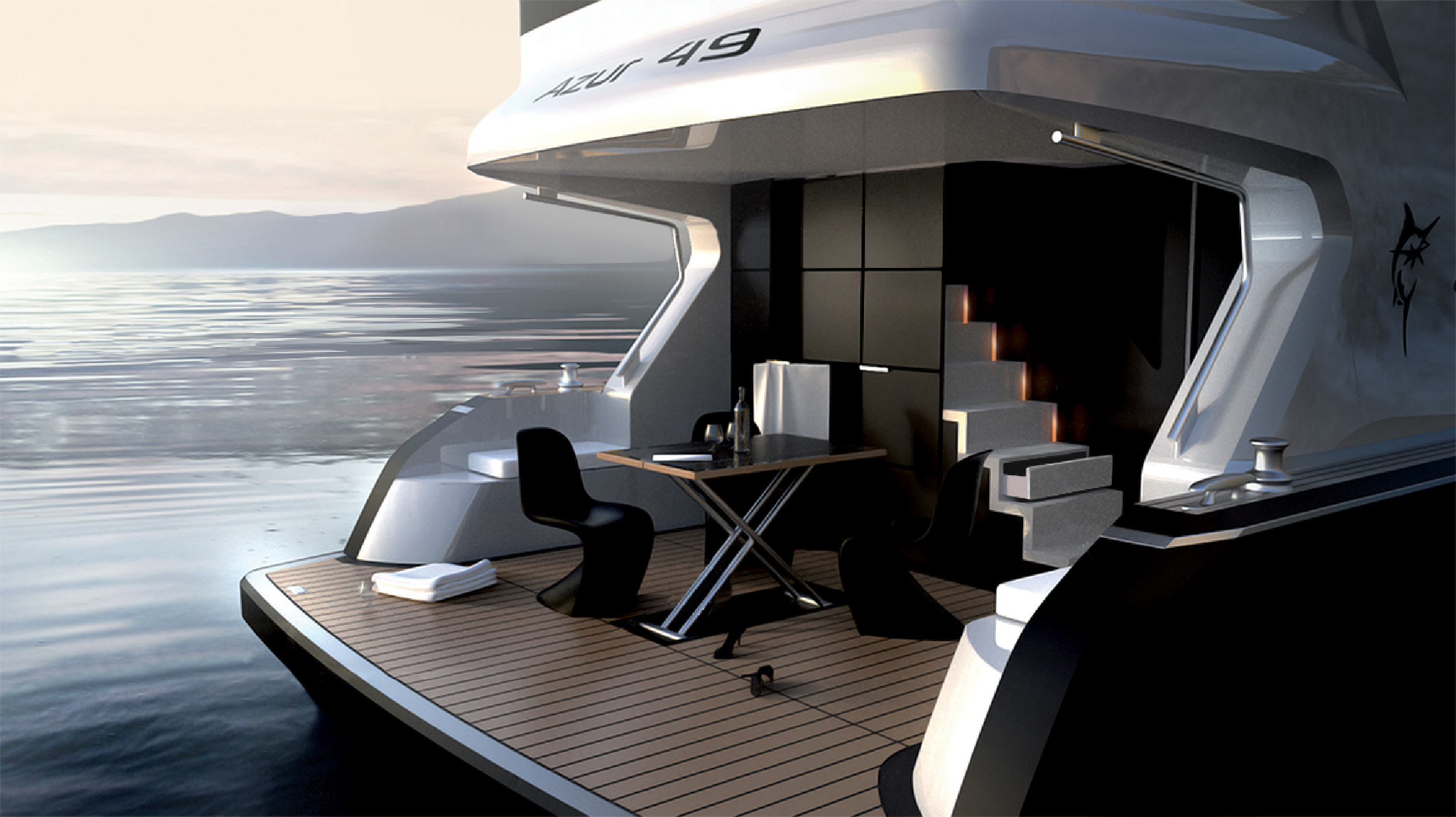 Volvo Penta
The Azur 49 is powered by reliable Volvo Penta engines which will guarantee efficiancy and power for your exploration.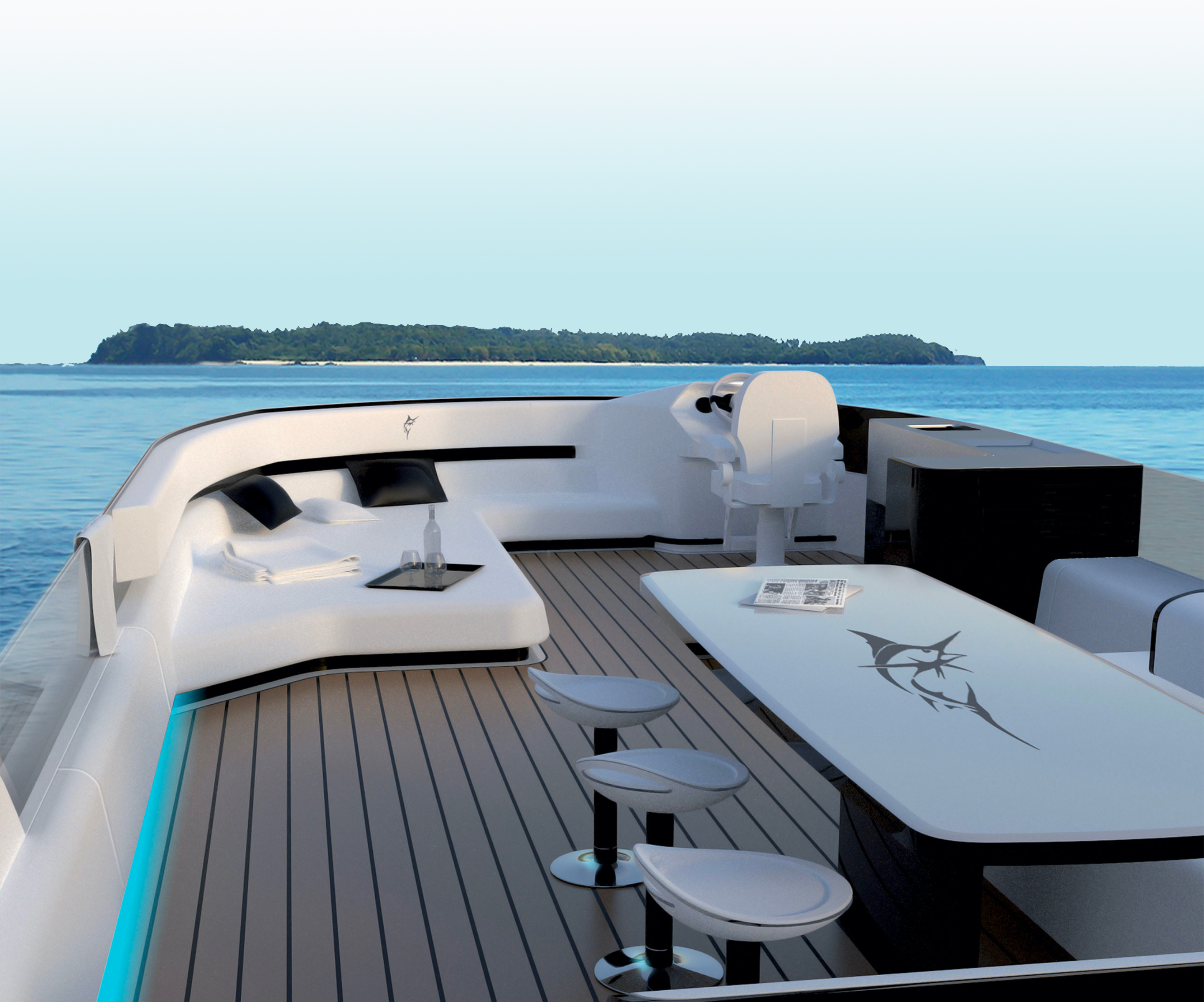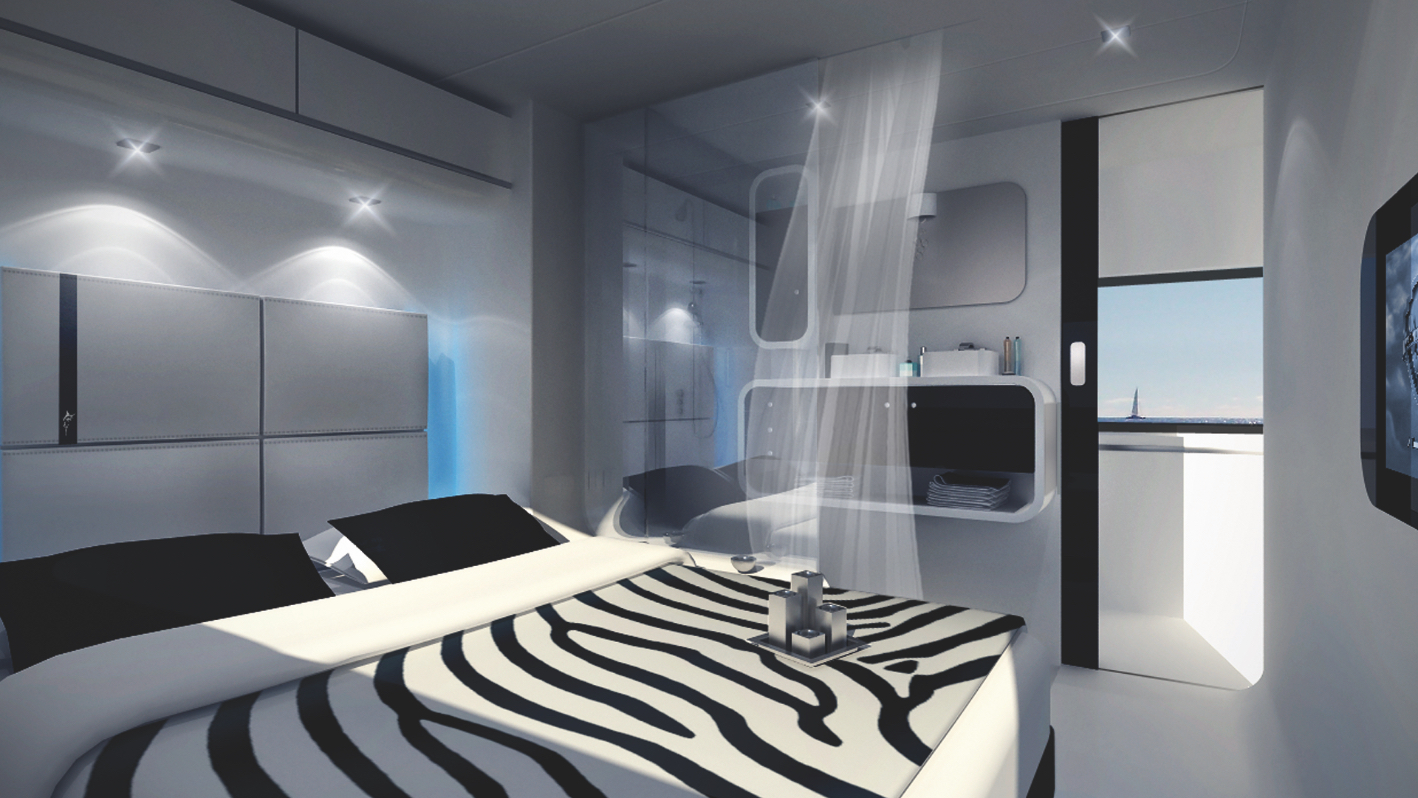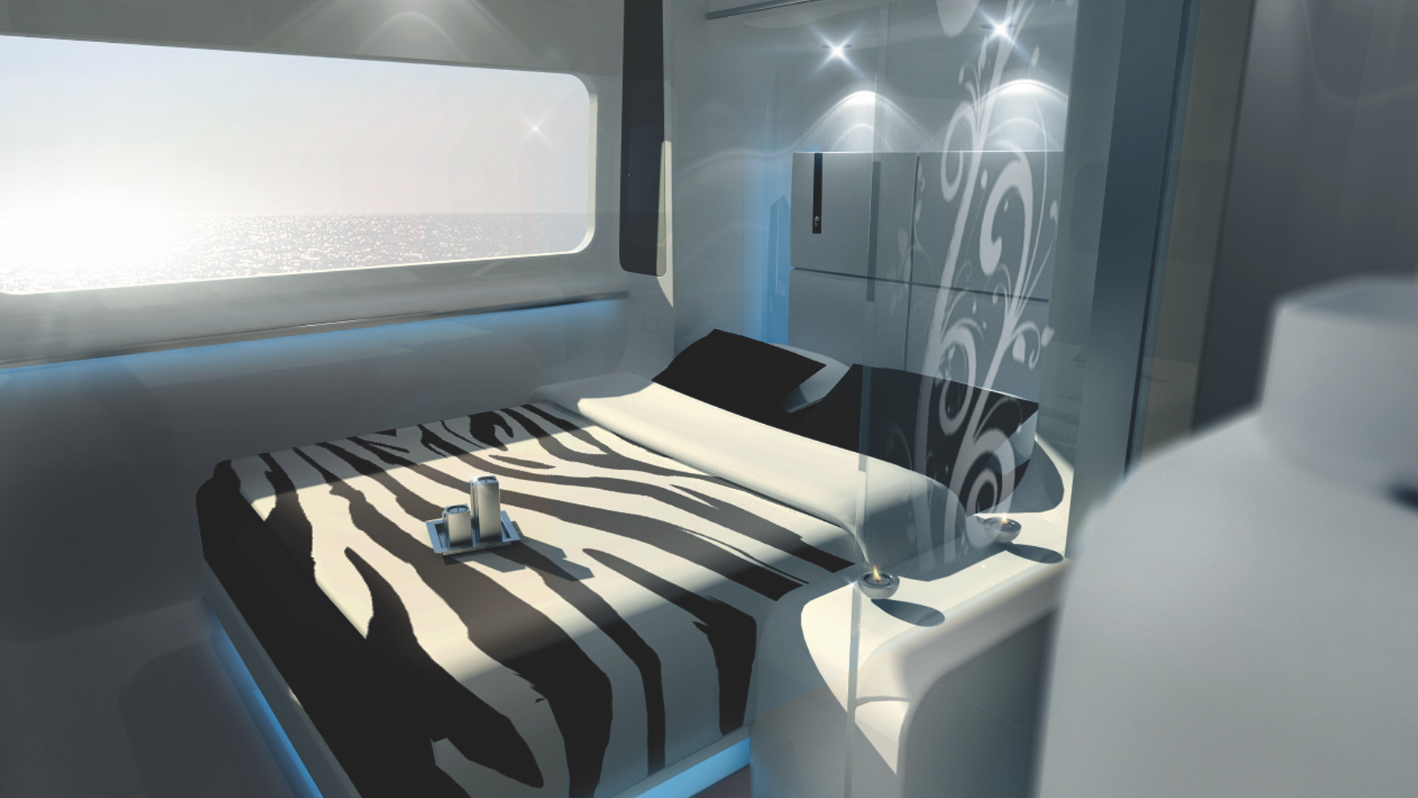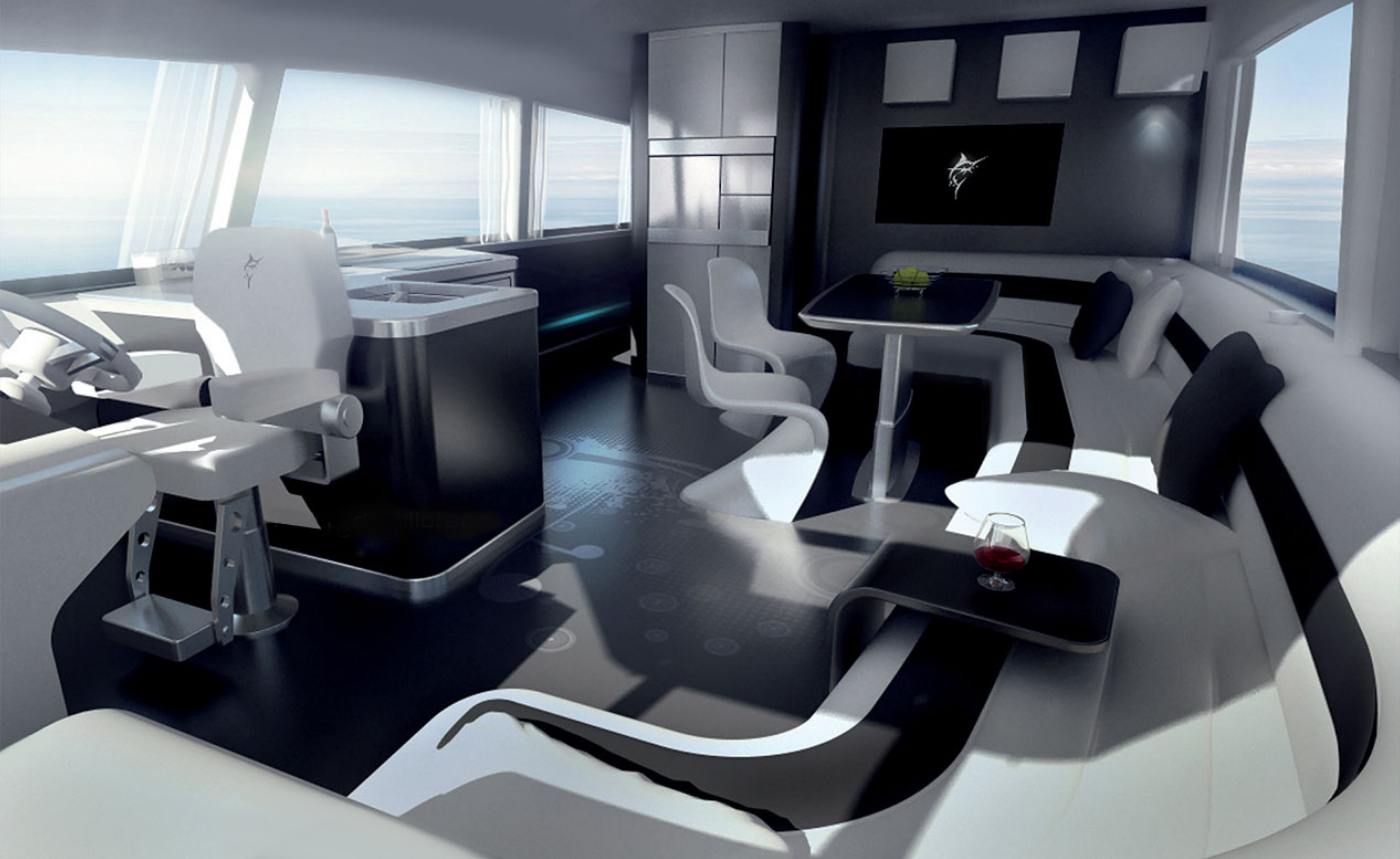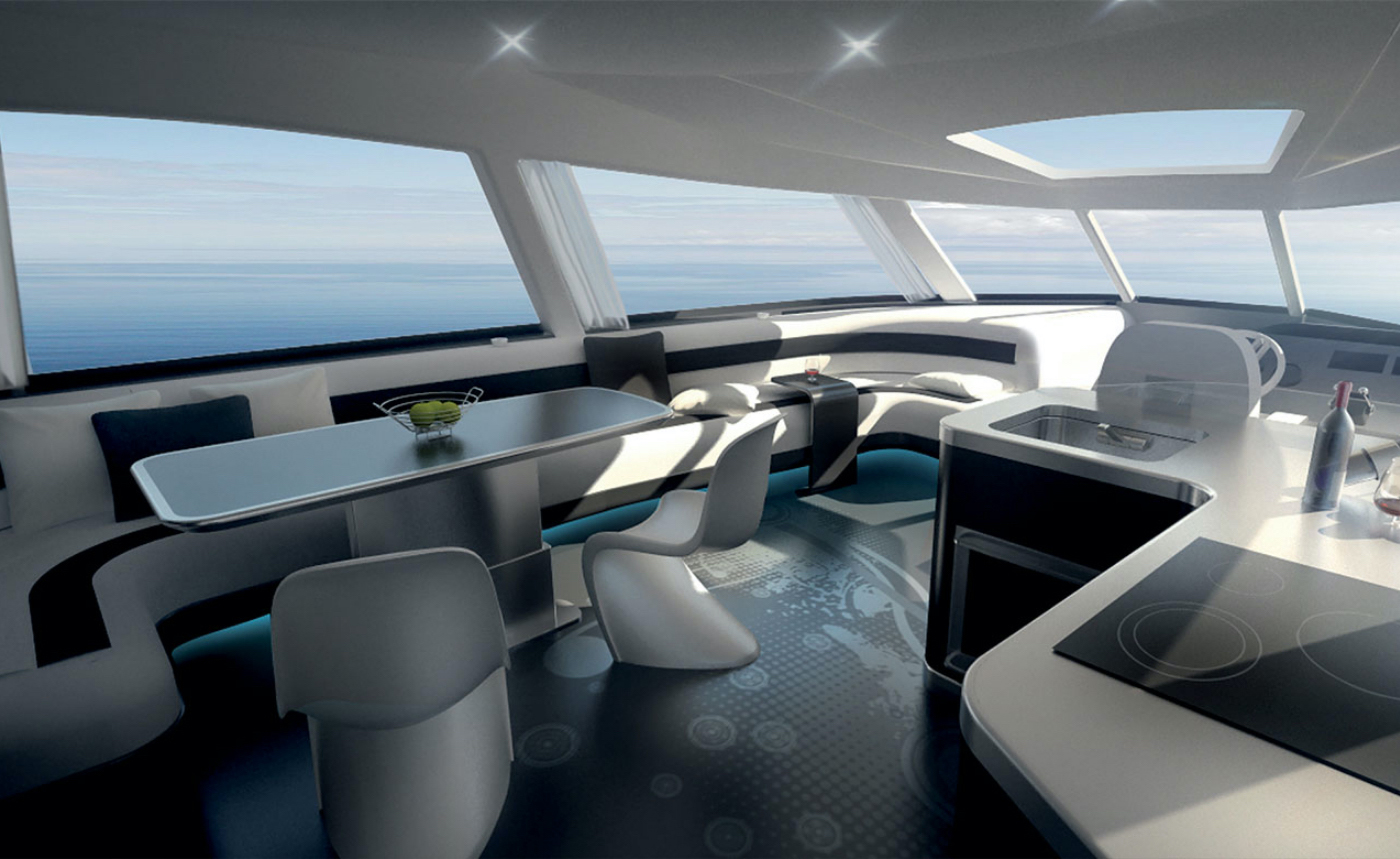 Affordable luxury
Thanks to its unique conception, the AZUR 49 offers an interior space increased by 40% compared to a regular 15 m size, yet, without compromising the rear and fly deck.